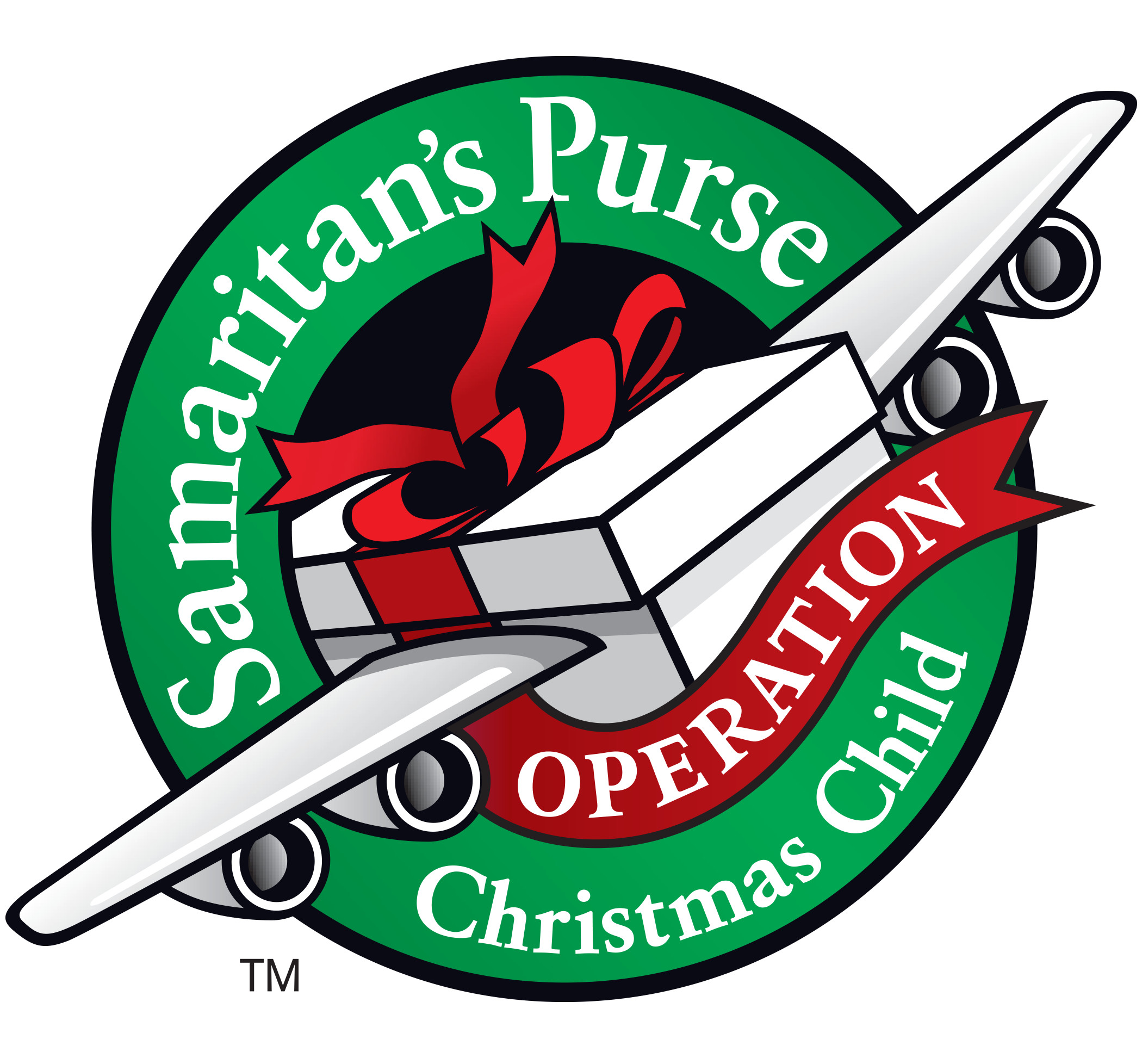 Operation Christmas Child kicked off on September 26th and we're collecting filled shoe boxes on November 21st. Please consider taking a shoe box (or three) and filling it (or them) with goodies for a needy child. In addition to all of the fun that the kids (some of whom have never received a gift in their entire lives) have opening their box, they also learn about Jesus and His plan for us.
Last year we filled 124 shoe boxes, 80 of which we filled at a Box Packing Party in early November. This year we want to fill at least 150! Shoeboxes are available on a table in Conklin Hall. To make it easier for you, the church has gathered a lot of items for shoeboxes and we'll hold a packing party in Conklin Hall on Saturday, November 6th. If you want to bring your items to church or even if you just want to pack our items, please join us as we pack at least 30 shoeboxes.
After you've picked up your shoeboxes, decide whether you will pack a box for a girl or a boy, and the age category: 2-4, 5-9, or 10-14. Next, select a quality "wow" toy such as a doll, soccer ball with pump, or stuffed animal. Then add other fun toys, hygiene items, and school supplies. Please note that edible items and things like toothpaste are no longer allowed in your shoeboxes. Most importantly, pray for the child who will receive your gift. You can also include a personal note and photo. Finally, place $9 in the envelope to help cover the cost of shipping the boxes overseas. If you want to find out where your box went, you can use a tracking label, also available in Conklin Hall, to Follow Your Box and discover the destination of your shoebox gift. Finally, bring your boxes to church on November 21st and we'll send them on their way.
Each year we hear stories from children whose lives were changed by their receiving a shoebox. We also hear stories about children who, for lack of enough shoeboxes, don't receive one but watch, disappointed, as their friends do. Let's work to make sure that every deserving child receives a shoebox that could change his or her life.